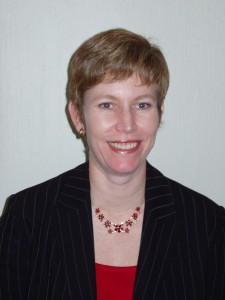 If the truth be told, I actually fell into coaching without really knowing what I was doing! My husband Chris and I had just returned from the UK where we had been for 5 years and I was feeling a bit confused as to my next move. I knew I was ripe for a change but didn't quite know what I wanted to change from or change to. One day whilst reading through an insert in the Business Day newspaper, I saw an advert for Results Coaching Systems with information about an open day they were running later that week. Not having a clue what coaching was but deciding it looked interesting, I went along to the open day. By the end of the session, I signed up for the coach training. I'm not sure who was more shocked – me or my husband – me for the suddenness and impulsiveness of my actions and my husband for the cost implications!!
That day and the subsequent coach training course turned out to be a huge turning point in my life. Suddenly all my previous studies, a BSc in Occupational Therapy [not completed due to too much partying] and a BA in Psychology and Education, found an outlet in coaching. Not that I'm a psychologist – far from it actually – but my previous study choices had all been driven by a desire to help people to become the best they possibly could and in coaching, I had found a way to use a person's own wisdom to guide them to being that best.
Facilitating seemed like a natural add-on to coaching and although the emphasis is slightly different, I love working with groups on a particular development area and assisting them in finding out how they can develop and grow themselves. This applies particularly to leadership development which I believe it vital for us all, regardless of our role or responsibility. For me, leadership development means developing ourselves personally so that we can manage ourselves appropriately in every situation and in doing so, bring out the best in those that we interact with.
Like a lot of a coaches and facilitators, I too had a life in the corporate world before becoming a coach full time and I used to wish that I had found out about coaching long before I did. However, on reflection, I've realised that all my previous corporate experience in both junior and senior roles, in airlines, hotels and financial services, has stood me in good stead and provided me with a breadth of experience about how leadership in the corporate world works.
OTHER QUALIFICATIONS:
BA [Psychology and Education] – University of Johannesburg
Travel & Tourism Diploma – Damelin Business College
Internationally Certified Personal, Business and Team Coach
Accredited WorldsView Consulting Facilitator – Purposeful Teams
CLIENTS
Performance Hub
Absa
Nedbank
SAB
American Express Corporate Travel
Alternative Structures
Teqcle
COACHING QUALIFICATIONS:
Intensive Coach Training July 2005 Results Coaching Systems
Business Coach Training May 2006 Results Coaching Systems
Team Coach Training October 2006 Results Coaching Systems
Work Skills August 2007 Results Coaching Systems
MEMBERSHIPS AND OTHER ROLES
International Coach Federation Member
International Coach Federation Gauteng Chapter Member
Member of the ICF Gauteng Membership Sub Committee