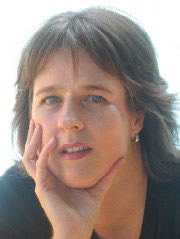 Hi, I have been an entrepreneur and business owner for many years. I lived in Amsterdam Netherlands for just over 3 years, with my husband while he was working on a project there and experienced the life changing effect a coach can have on one's life. I had just started an online business when a friend asked me if she could practice her newly acquired coaching skills on me. I did not know what coaching meant at the time but decided it couldn't do any harm. Even with her being a very "new" coach I got amazing results and learnt so much about myself and how I function and get things done. I saw an opportunity in coaching to work with people and assist them to become really great. I decided to train as coach as a result of what it had done for me and have not looked back since. My great passion is working with people and watching them find their answers, becoming more, achieving more and just being really happy with themselves and where they are.
I believe, and have seen this with each client I have worked with, that we each have our answers within ourselves and when we are able to connect to those answers we can achieve so much. We live in a society where giving (often not asked for) advice is second nature. As coach I don't have your answers and therefor can't tell you what you need to do. I can however through questioning help you find your answers and what works for you. As an example of how different we think: have you ever tried to find a file or document on someone else's computer? I see you smiling.. It is nearly impossible to do because our thinking, ordering of things, reasoning and doing is so different. Another example: have you ever watched over someone's shoulder while they were working on a spreadsheet and you feel this urge to grab the mouse and "show" then the "right" way? I have made my point.
Creating success and achieving great things is so rewarding. If you feel the need to break out of your comfort zone and moving your life, business, relationships or anything else to then next level book a free no obligation coaching session with me.
Other information:
B.Sc (Honn)
International Coach Federation Accredited Coach- PCC
Trainer and Mentor of Coaches
Facilitator of Leadership Programs
– WorldsView, 9 Conversations in Leadership
– WorldsView, Heart of Leadership
10 years' experience in business building, online and offline.
Over 1000 hours of coaching
Over 200 hours of coach training (where I was a student)